WhatsApp 'Delete for Everyone' feature deadline extended
WhatsApp has updated its 'Delete for Everyone' feature once again to let users delete sent messages within one hour, eight minutes and 16 seconds, compared to one day deadline earlier. Separately, new Chat Filter feature has been added to WhatsApp for Business for Android users, according to a report on WABetaInfo. WhatsApp for Android has been updated as well, allowing users to select which group participants will be able to edit group info. The latter 'Restricted Group' feature was made available for WhatsApp iOS users earlier this week. WhatsApp is also working on a feature that could allow users to send broadcast message even to those people who do not have their number saved in address book, according to a Tweet by WABetaInfo. 
WABetaInfo put out a Tweet, explaining the 'Delete for Everyone' with updated limit will work only when recipient gets revoke request within one day, one hour, eight minutes and 16 seconds. For instance, if recipient does not receive revoke request within the stipulated time, says due to a bad Internet connection or some other issue, then the message will not be deleted for everyone.
WhatsApp users can now decide which participants in a group will be able to edit group info, and the 'Restricted Group' feature has been rolled out for stable Android version 2.18.142. Users can choose whether all participants, or group admins can edit group info. The feature will give WhatsApp users more control over who can edit icon, subject and description of group. Reports claims that several new features like the ability to block participants by group admins, and more could be added soon.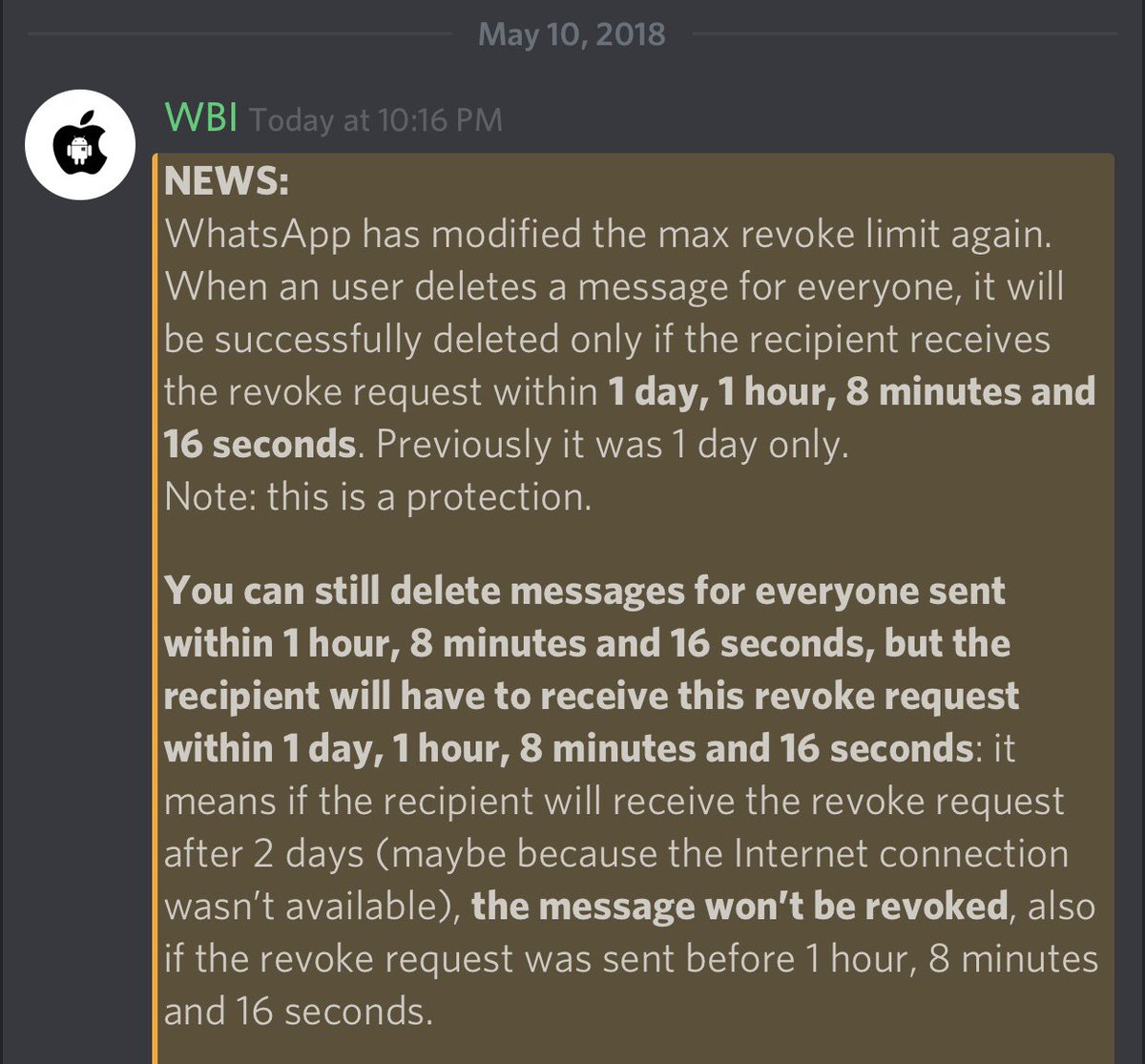 Finally, Chat Filter feature for WhatsApp Business will let users quickly search messages using filters. To access the filter icon, tap of the Search option. Upon clicking on filter icon, users can choose from three options – Unread chats, Groups and Broadcast lists. Though WhatsApp is currently working on the sticker album in version 2.18.84, the feature has been disabled by developers. The report adds that Chat Filter could roll out soon.
Source by indianexpress
Share: