Sridevi death: She wasn't 80 years old to accidentally die in a bathtub, says retired ACP [Exclusive]
Iconic actress Sridevi's death is still being talked about, and the speculations surrounding her mysterious demise is far from getting put to rest. A retired ACP of Delhi Police, Ved Bhushan, is one among many who refuse to believe that Sridevi met an accidental death.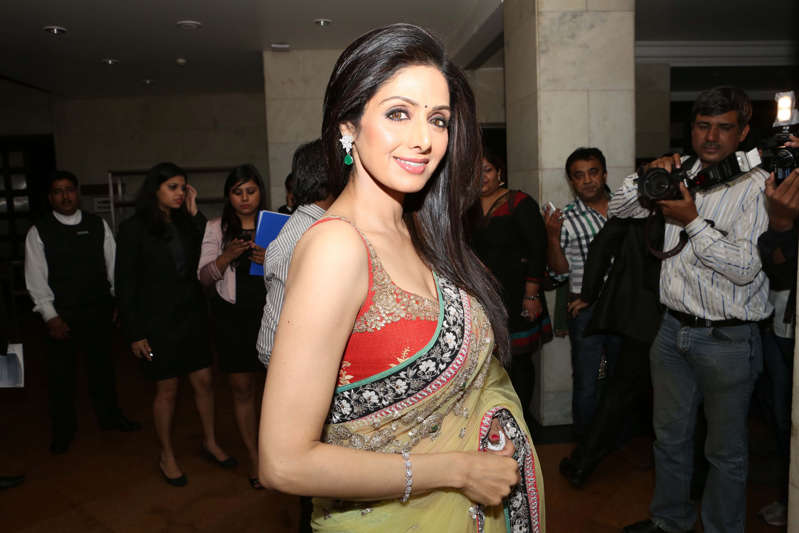 © Getty NEW DELHI, INDIA – MARCH 8: Indian Bollywood actor Sridevi Kapoor poses for picture at Grand Hyatt Regency on March 8, 2013 in New Delhi, India. (Photo by Prabhas Roy/Hindustan Times via Getty Images) On the basis of his investigation, Bhushan, who runs a private investigation agency, suspects it to be a murder. According to the former cop, it is impossible for a lady with the height and health of Sridevi to get drowned in the bathtub and die.
"When we investigated the matter in Dubai, we took measurements of the bathtub in which she died, and did a demonstration to test if someone can actually get drowned in such a height. It is then that we realised truth is something else," Bhushan told International Business Times India.
ये भी पढ़ें : शाहरुख की बेटी को इस क्रिकेटर पर क्रश!
Bhushan further highlighted certain questions like – Why did not she scream if she had fallen? Why were there no injury marks? Why was there no noise?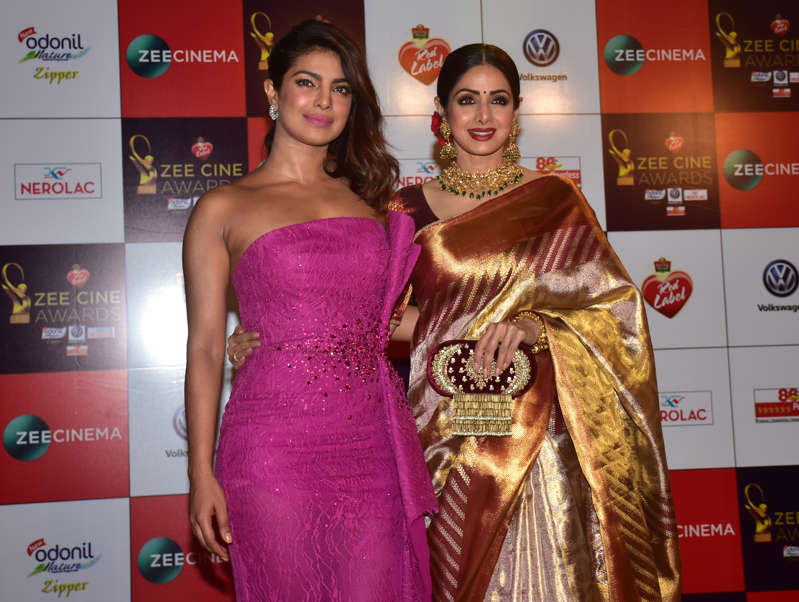 © Getty MUMBAI, INDIA – 2017/12/19: Indian film actress Priyanka Chopra and Sridevi attend the Red carpet event of Zee Cine Awards 2018 at MMRDA Ground, Bandra in Mumbai. (Photo by Azhar Khan/SOPA Images/LightRocket via Getty Images) "It is not possible to get drowned like that. Even if the victim was drunk, she could not drown like that. She would get injuries as well if she had fallen. There would be noise, and if there was her husband or anyone inside the room, that person would hear the sound of her falling. If anyone falls like that, he or she would scream and try to move hands and legs. She was not ill nor was she an 80-year-old lady who would die like that. This is where out suspicion rose," he added.
Bhushan and his team are now planning to file a PIL at the Supreme Court demanding re-investigation into the matter. He also said that he did not get much help from Dubai Police when he tried to dig into the mystery.
© Getty Bangalore, INDIA: Indian Bollywood actor aND brand ambassador, Sridevi gestures during a press conference of Karanataka Gold Festval in Bangalore, 06 April 2006. World Gold Council and the Art of Jewellery organised this 40 day long gold festival to bring all the leading jewellers across the state onto a common platform in an effort to boost gold jewellery sales. AFP PHOTO/Dibyangshu SARKAR (Photo credit should read DIBYANGSHU SARKAR/AFP/Getty Images) "We will now go to the Supreme Court. We are discussing things with advocates in regard to filing a fresh petition. The problem is we haven't been able to gather enough evidence, and if we could, everything would have been open in public domain. We contacted Dubai police but they are not ready to disclose anything," the former ACP said.
Earlier, a film-maker named Sunil Singh had also filed a petition at the apex court, seeking an independent probe into Sridevi's death. However, the Supreme Court had rejected his plea. The film-maker's lawyer had also argued that an insurance worth Rs 240 crore was bought in on the actress' name in Oman, with the condition that the money could be encashed only if she died in Dubai.
Source by msn
Share: