Soon, Netflix may not allow password sharing with friends
Netflix, a prominent leader in the content streaming arena, charges a lot of money from its users.
Its plans are so expensive that people usually share their Netflix accounts with friends and family.
However, the sad news is, this witty practice won't last long as the streaming giant has started exploring ways to curb password sharing.
Here's all about it.
Sharing
How Netflix users share accounts?
Unlike Amazon Prime Video and Hotstar, Netflix's plans limit the number of screens you can watch on at the same time.
Cheaper plans allow streaming on one or two screens while premium plans enable on four.
So, on most occasions, people take the premium four-screen plan, which costs Rs. 800 in India, and share their account password with friends for convenient and affordable co-binging.
Information
Shared account holders can also create their own profile
Once the password is shared, the other person can use the login and set up their own Netflix profile, a feature aimed at multiple users within one household, to select their own content preferences and start binging.
Impact
This ultimately affects Netflix's sales revenue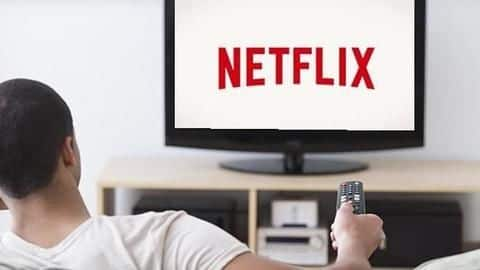 When several users hang on a single account, Netflix just gets Rs. 800 or Rs. 649 (depending on the chosen plan) but plenty of users get access to this service.
Now, while this is beneficial for the end-users who get to watch their favorite content by paying little to nothing, Netflix loses both potential customers and sales revenue.
Plan
Now, the company plans to tackle this issue
Going by numbers, Netflix is doing reasonably well; its earnings report for the third quarter of 2019 showed increased revenues and incomes from a burgeoning number of subscribers.
But, in order to continue this, the company needs to tackle the issue of password sharing, which may happen by the way of some 'consumer-friendly' technique, according to Greg Peters, chief product officer at Netflix.
Plan
Situation being monitored for delivering an appropriate solution
In a recent interview for the Q3 2019 earnings, Peters indicated that Netflix is looking into the problem of password sharing and its possible solutions.
He didn't share a fixed plan to curb/limit password sharing but emphasized that "We [will] continue to monitor it so we're looking at the situation. We'll see those consumer-friendly ways to push on the edges of that."
Source:- newsbytesapp
Share: