Now, Katrina Kaif to have her own fashion label
After the likes of Deepika Padukone, Sonam Kapoor, Kareena Kapoor Khan and others, Katrina Kaif is now all set to have her own line of fashion label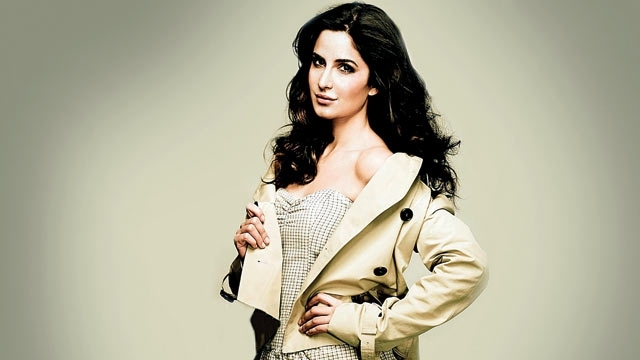 Actress Katrina Kaif is known for her impeccable style and is always seen putting her best food forward in that space. She is now considering officially venturing into the retail space. An insider says, "Katrina has been toying with the idea for a long time. While not much is known at this stage, the project seems exciting. She has also been in discussions to tie up with big brands in different spheres, where she feels she will be able to create things that reflect her personality."
This news comes weeks after rumour mills had gone to town about the actress' plans to launch a new venture in India, after she was spotted attending several business meetings in London. Sources claim that if everything falls into place the actress will announce this 'revolutionary' project soon. And unlike many of her predecessors and contemporaries, her fashion line will include several other things as well.
It is believed that Katrina has "personally been spending a lot of time" on her pet project since "it is something that she is passionate about". The insider says, "She is already in talks with some of the best names in the business to launch the venture that she calls groundbreaking."
Apparently, Katrina's partners in her retail venture are gung-ho about the project. "Since Katrina is a regular on search lists and popularity charts, it speaks volumes for the kind of reach she has. So, her partners are confident about the project's success," adds the insider.
When contacted about her retail venture, Katrina confirmed the news, saying, "It's true that I am planning a label. But it's too early to give out any details right now. I will make an announcement soon."
Other Bollywood actors who have done it too:
Deepika Padukone, has collaborated with Van Heusen and Melange to bring out a fashion line for her fans. Her clothing line, 'All About You' is a unique blend of in-vogue and vintage designs, which is available on Myntra.
Sonam Kapoor is planning launch her own fashion label, Rheson with her sister Rhea. An affordable high street fashion collection is what fans can expect.
John Abraham by Wrangler is the Dostana actor's own fashion line with the brand.
Hrithik Roshan joined hands with Myntra to launch HRX by Hrithik Roshan.
Alia Bhatt tied up with Jabong for a clothing line, which includes dresses, denims and leather jeggings for women.
Shilpa Shetty Kundra has her own saree collection named 'SSK' in collaboration with Home Shop 18.
Lisa Haydon introduced Lisa Loves SS' in collaboration with an online fashion brand, Sher Singh.
Kareena Kapoor Khan has her own denim line, 'Bebo' in collaboration with an international brand.
The Lara Dutta-Chhabra 555 clothing line is famous in the market for making sarees available at affordable rates for all buyers.
Lisa Ray came up with her own saree collection named 'Ray of Hope'. The actress launched her clothing line in collaboration with Satya Paul.
Bipasha Basu recently launched her online fashion store 'The Trunk Label.'
Source by dnaindia…
Share: